Sep 07
London United

V/S
Dragons & Knights
6:30 – 8:30pm – Centrefield Sports
Sep 10
London United

V/S
Dragons & Knights
10:00am – 12:00pm – Centrefield Sports
Sep 14
London United

V/S
Dragons & Knights
6:30pm – 8:30pm – Centrefield Sports
Sep 17
London United

V/S
Dragons & Knights
10:00am – 12:00pm – Centrefield Sports
Sep 21
London United

V/S
Dragons & Knights
6:30 – 8:30pm – Centrefield Sports
Sep 24
London United

V/S
Dragons & Knights
10:00am – 12:00pm – Centrefield Sports
Sep 28
London United

V/S
Dragons & Knights
6:30 – 8:30pm – Centrefield Sports
Oct 01
London United

V/S
Dragons & Knights
10:00am – 12:00pm – Centrefield Sports
Oct 05
London United

V/S
Dragons & Knights
6:30 – 8:30pm – Centrefield Sports
Oct 08
London United

V/S
Dragons & Knights
10:00am – 12:00pm – Centrefield Sports
Oct 15
London United

V/S
Dragons & Knights
10:00am – 12:00pm – Centrefield Sports
Oct 22
London United

V/S
Dragons & Knights
10:00am – 12:00pm – Centrefield Sports
Nov 04
Rai

V/S
Aaron
8:00pm – 8:45pm – Centrefield Sports
Nov 04
Garth

V/S
Aldo
8:45pm – 9:30pm – Centrefield Sports
Nov 11
Garth

V/S
Rai
8:00pm – 8:45pm – Centrefield Sports
Nov 11
Aldo

V/S
Aaron
8:45pm – 9:30pm – Centrefield Sports
Nov 18
Aaron

V/S
Garth
8:00pm – 8:45pm – Centrefield Sports
Nov 18
Rai

V/S
Aldo
8:45pm – 9:30pm – Centrefield Sports
Nov 25
Garth

V/S
Aldo
8:00pm – 8:45pm – Centrefield Sports
Nov 25
Aaron

V/S
Rai
8:45pm – 9:30pm – Centrefield Sports
Dec 02
Aldo

V/S
Aaron
8:00pm – 8:45pm – Centrefield Sports
Dec 02
Rai

V/S
Garth
8:45pm – 9:30pm – Centrefield Sports
Dec 09
Rai

V/S
Aldo
8:00pm – 8:45pm – Centrefield Sports
Dec 09
Garth

V/S
Aaron
8:45pm – 9:30pm – Centrefield Sports
Dec 16
Aaron

V/S
Rai
8:00pm – 8:45pm – Centrefield Sports
Dec 16
Aldo

V/S
Garth
8:45pm – 9:30pm – Centrefield Sports
Dec 23
Garth

V/S
Rai
8:00pm – 8:45pm – Centrefield Sports
Dec 23
Aaron

V/S
Aaron
8:45pm – 9:30pm – Centrefield Sports
Jan 06
Garth

V/S
Aaron
8:00pm – 8:45pm – Centrefield Sports
Jan 06
Aldo

V/S
Rai
8:45pm – 9:30pm – Centrefield Sports
Jan 13
Aldo

V/S
Garth
8:00pm – 8:45pm – Centrefield Sports
Jan 13
Rai

V/S
Aaron
8:45pm – 9:30pm – Centrefield Sports
Jan 20
Garth

V/S
Rai
8:45pm – 9:30pm – Centrefield Sports
Jan 27
Aldo

V/S
Rai
8:00pm – 8:45pm – Centrefield Sports
Jan 27
Aaron

V/S
Garth
8:45pm – 9:30pm – Centrefield Sports
Feb 03
Rai

V/S
Aaron
8:00pm – 8:45pm – Centrefield Sports
Feb 03
Garth

V/S
Aldo
8:45pm – 9:30pm – Centrefield Sports
Feb 10
Garth

V/S
Rai
8:00pm – 8:45pm – Centrefield Sports
Feb 10
Aldo

V/S
Aaron
8:45pm – 9:30pm – Centrefield Sports
Feb 17
Aaron

V/S
Garth
8:00pm – 8:45pm – Centrefield Sports
Feb 17
Rai

V/S
Aldo
8:45pm – 9:30pm – Centrefield Sports
Feb 24
Garth

V/S
Aldo
8:00pm – 8:45pm – Centrefield Sports
Feb 24
Aaron

V/S
Rai
8:45pm – 9:30pm – Centrefield Sports
Mar 03
Aldo

V/S
Aaron
8:00pm – 8:45pm – Centrefield Sports
Mar 03
Rai

V/S
Garth
8:45pm – 9:30pm – Centrefield Sports
Mar 10
Rai

V/S
Aldo
8:00pm – 8:45pm – Centrefield Sports
Mar 10
Garth

V/S
Aaron
8:45pm – 9:30pm – Centrefield Sports
Mar 17
Aaron

V/S
Rai
8:00pm – 8:45pm – Centrefield Sports
Mar 17
Aldo

V/S
Garth
8:45pm – 9:30pm – Centrefield Sports
Mar 24
Rai

V/S
Garth
8:00pm – 8:45pm – Centrefield Sports
Mar 24
Aaron

V/S
Aldo
8:45pm – 9:30pm – Centrefield Sports
Mar 31
Garth

V/S
Aaron
8:00pm – 8:45pm – Centrefield Sports
Mar 31
Aldo

V/S
Rai
8:45pm – 9:30pm – Centrefield Sports
Apr 07
Aldo

V/S
Garth
8:00pm – 8:45pm – Centrefield Sports
Apr 07
Rai

V/S
Aaron
8:45pm – 9:30pm – Centrefield Sports
Apr 14
Aaron

V/S
Aldo
8:00pm – 8:45pm – Centrefield Sports
Apr 14
Garth

V/S
Rai
8:45pm – 9:30pm – Centrefield Sports
Apr 21
Aldo

V/S
Rai
8:00pm – 8:45pm – Centrefield Sports
Apr 21
Aaron

V/S
Garth
8:45pm – 9:30pm – Centrefield Sports
Apr 28
Rai

V/S
Aaron
8:00pm – 8:45pm – Centrefield Sports
Apr 28
Garth

V/S
Aldo
8:45pm – 9:30pm – Centrefield Sports
May 05
Rai

V/S
Aldo
8:00pm – 8:45pm – Centrefield Sports
May 05
Aaron

V/S
Garth
8:45pm – 9:30pm – Centrefield Sports
May 12
LSF1

V/S
LSF2
8:00pm – 8:45pm – Centrefield Sports
May 12
WSF1

V/S
WSF2
8:45pm – 9:30pm – Centrefield Sports
London United Competitive Soccer Club "LUCSC" has a proven track record spanning 32 years of successfully developing aspiring youth players into elite athletes, who are capable of achieving their dreams and goals in soccer.
6 REASONS WHY YOU SHOULD JOIN OUR CLUB

Player Development
Our club prescribes to Canada Soccer's player development model promoting technical skill development through activities and small sided games

Value
We offer elite level programming for our athletes at affordable pricing

Tradition
A History that spans 30+ years of competitive soccer in our community

Community
Our club is represented in communities from London & surrounding region

Opportunity
LUCSC has helped over 70 student athletes realize their dream of playing in the NCAA

Love of the Game
Our club is full of passionate soccer enthusiasts who share the beautiful game with all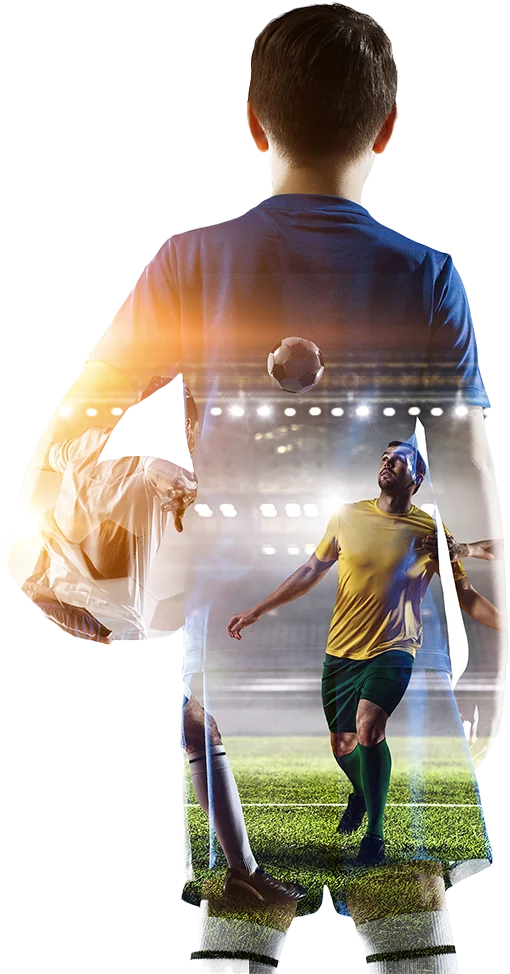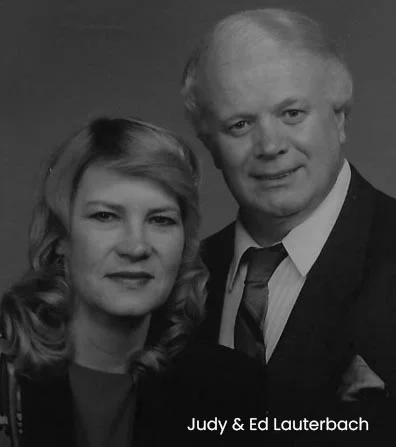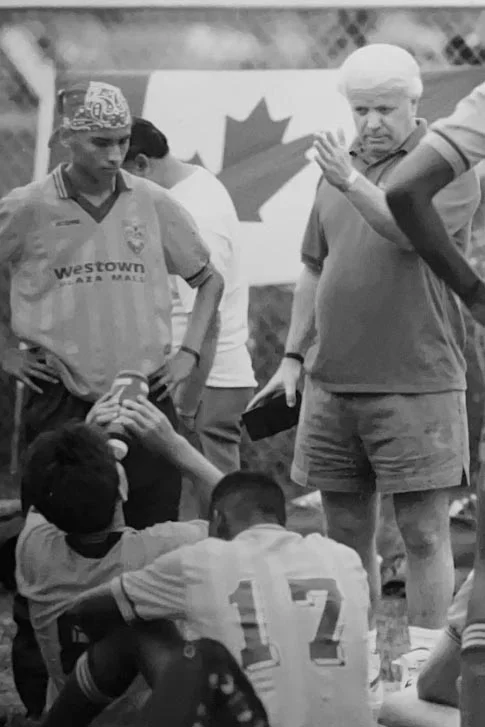 A VERY SPECIAL THANK YOU TO THE CO-FOUNDERS JUDY AND ED LAUTERBACH
Ed's contributions to the game of soccer in the London community spanned almost 40 years. In 2000, Ed was appointed by the City of London to Chair a Task Force responsible for undertaking the development of a multi-field complex located at 1225 Adelaide Street N. Ed, along with a panel of community soccer leaders, presented a proposal to the City of London CAPS committee in which the soccer community would help pay for the development of a $2.1 million complex that would include 5 irrigated soccer fields and 3 of them with lights at that Adelaide Street location.
A SPECIAL THANKS TO OUR LARGEST SPONSOR KAL TIRE
NOW OFFERING TRAINING VIDEOS
TO HELP YOU IMPROVE YOUR
TECHNIQUES
MEET THE PLAYERS
VIEW PLAYER STATS AND WATCH
THE BEST OFS OF EACH PLAYER
follow us on the gram
@LONDONUNITED
#LONDONUNITED